President and Chief Executive Officer
Mr. Brown has served as the President and Chief Executive Officer for Evolution Petroleum since July 10, 2019. He has over 20 years of experience in the energy industry primarily focused on upstream oil and gas operations, acquisitions, and value creation. Before assuming his role at Evolution, he was the founder of LongBow Energy, a private upstream energy company. LongBow is a non-op producer, which has interests in various wells across Texas and Louisiana and focuses on upstream value creation.  He previously was a co-founder and officer of Halcon Resources where he served as the VP of Corporate Development in charge of acquisitions and divestitures. Earlier in his career, Mr. Brown was employed by RBC Richardson Barr as an Associate, focused on the business development…
Mr. Brown has served as the President and Chief Executive Officer for Evolution Petroleum since July 10, 2019. He has over 20 years of experience in the energy industry primarily focused on upstream oil and gas operations, acquisitions, and value creation. Before assuming his role at Evolution, he was the founder of LongBow Energy, a private upstream energy company. LongBow is a non-op producer, which has interests in various wells across Texas and Louisiana and focuses on upstream value creation for its own interests as well as a few select clients. He previously was a co-founder and officer of Halcon Resources where he served as the VP of Corporate Development in charge of acquisitions and divestitures. Earlier in his career, Mr. Brown was employed by RBC Richardson Barr as an Associate, focused on the business development and execution of sell side engagements in the oil and gas space. Although his concentration at RBC was in acquisitions and divestitures, he passed both the Series 7 and Series 63 exams required by FINRA for investment bankers dealing in transactions. Prior to RBC, Mr. Brown was the Team Leader and Asset Manager of Petrohawk Energy for East Texas, Arkansas, and North Louisiana where he was responsible for the operations, reservoir, planning, and budgeting for the region. Mr. Brown began his engineering career with the Williams Companies in Tulsa, Oklahoma and is a licensed professional engineer in the discipline of Petroleum Engineering. He earned his B.S. degree in chemical engineering from the University of Tulsa and his MBA from the Mendoza School of Business at the University of Notre Dame.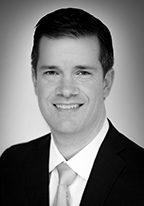 Senior Vice President, Chief Financial Officer and Treasurer
Mr. Stash has served as the Senior Vice President, Chief Financial Officer and Treasurer for Evolution Petroleum since November 18, 2020. He has over 20 years of experience in the oil and gas industry focused on capital raising, mergers and acquisitions, and accounting and financial reporting. Before joining Evolution, he served as Vice President and Chief Financial Officer of Harvest Oil & Gas Corp. from October 2018 to November 2020. Prior to joining Harvest, Mr. Stash served as a Managing Director at Regions Securities focused on the energy sector. Prior to that, he spent 11 years in the Energy Investment Banking Group for Wells Fargo Securities in Houston rising to the level of Director. Mr. Stash began his career as an auditor and spent 5 years working at Hewlett-Packard and Ernst & Young, LLP. He is a Certified Public Accountant in the State of Texas. Mr. Stash received an MBA from the McCombs School of Business, a Masters in Professional Accounting and a Bachelor of Business Administration, all at the University of Texas at Austin.