President and Chief Executive Officer
Mr. Loyd is the President and Chief Executive Officer and has served as a director of Evolution since 2008. He currently serves as Chairman of the Company's Investment Committee. He has over 20 years of energy experience both on the investment banking and the buy side. Over his career, he has focused on analyzing and investing in public and private energy opportunities, corporate finance, and mergers and acquisitions. Since 2004, Mr. Loyd has been associated with Petralis Energy Partners, LLC and JVL Advisors, LLC, both being private energy investment vehicles. Mr. Loyd received a B.S. in Economics with Finance Applications from Southern Methodist University and an MBA from Rice University.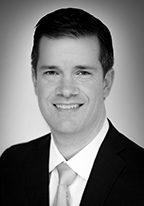 Senior Vice President, Chief Financial Officer and Treasurer
Mr. Stash has served as the Senior Vice President, Chief Financial Officer, and Treasurer for Evolution Petroleum since November 18, 2020. He has over 20 years of experience in the oil and gas industry, focused on capital raising, mergers and acquisitions, and accounting and financial reporting. Before joining Evolution, he served as Vice President and Chief Financial Officer of Harvest Oil & Gas Corp. from October 2018 to November 2020. Prior to joining Harvest, Mr. Stash served as a Managing Director at Regions Securities, focused on the energy sector. Prior to that, he spent 11 years in the Energy Investment Banking Group for Wells Fargo Securities in Houston rising to the level of Director. Mr. Stash began his career as an auditor and spent 5 years working at Hewlett-Packard and Ernst & Young, LLP. He is a Certified Public Accountant in the State of Texas. Mr. Stash received an MBA from the McCombs School of Business, a Masters in Professional Accounting, and a Bachelor of Business Administration, all at the University of Texas at Austin.
J. Mark Bunch joined Evolution Petroleum in February 2023 as the Chief Operating Officer. Mr. Bunch has more than 40 years of experience in the oil and gas industry. Before joining the Company and since 2020, Mr. Bunch was a Senior Vice President and founding partner of Alamo Resources III, LLC. Additionally, since 2016 he has provided independent consulting services to various upstream energy companies, including Evolution, through his wholly-owned firm, Dantoria Energy, LLC. From 2012 to 2016, he served as Asset Manager at Davis Petroleum Corp. Mr. Bunch began his oil and gas career in 1981 at Arco Oil and Gas Company, where he held positions of increasing responsibility in reservoir and production engineering. Mr. Bunch is a registered professional engineer in Texas and earned a B.S. in Petroleum Engineering from Texas A&M University in 1981.
Kelly M. Beatty joined Evolution Petroleum in March 2022 as the Company Controller. She has over 15 years of experience in accounting. Over her career, she worked at a variety of onshore and offshore E&P companies in both the private and public sectors. Most recently, Ms. Beatty served as the Controller of QuarterNorth Energy (formerly Fieldwood Energy) from 2019-2022. She also spent 10 years in financial reporting positions with other public oil and gas companies, including Petrohawk Energy Corporation and Halcon Resources Corporation. Ms. Beatty began her career in 2006 in the assurance practice at Ernst & Young LLP. Ms. Beatty is a licensed Certified Public Accountant in the State of Texas. She received Masters of Science and Bachelor of Business Administration degrees in Accounting from Texas A&M University at College Station.